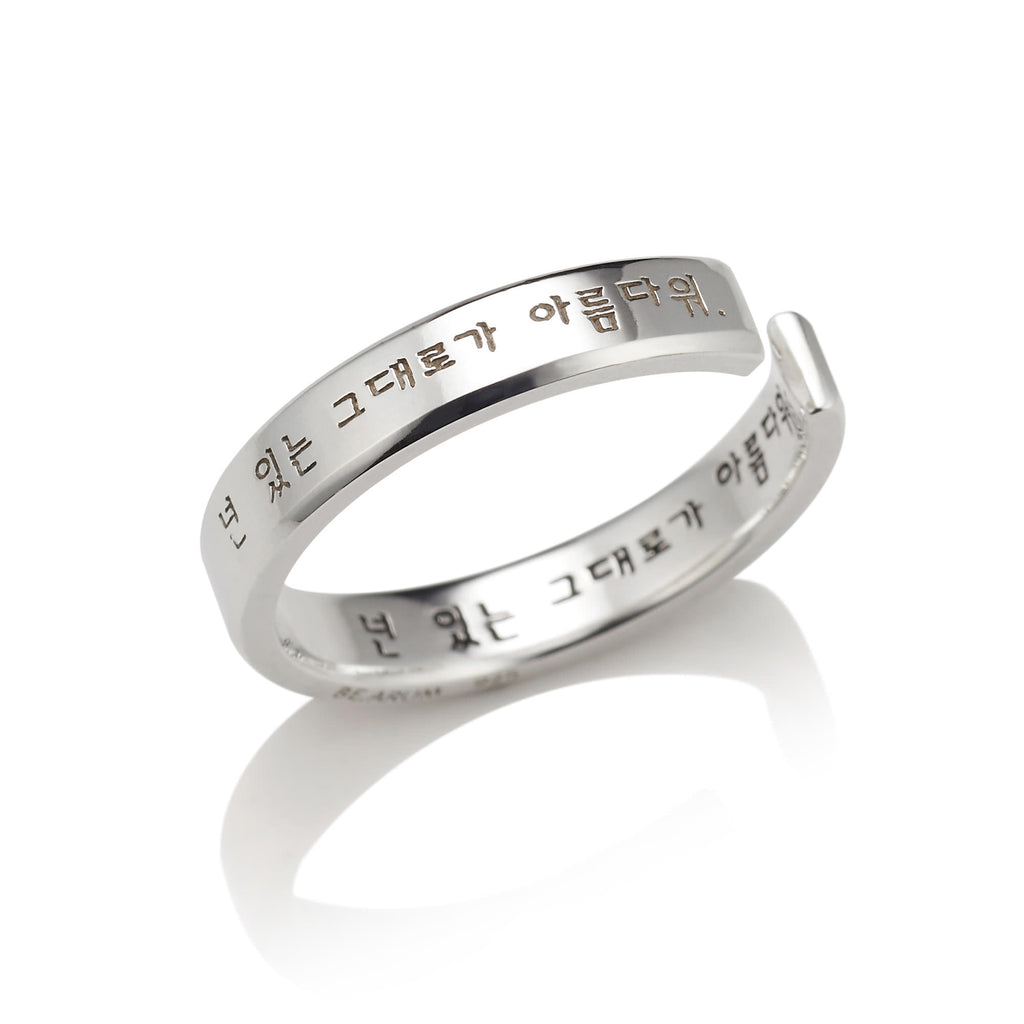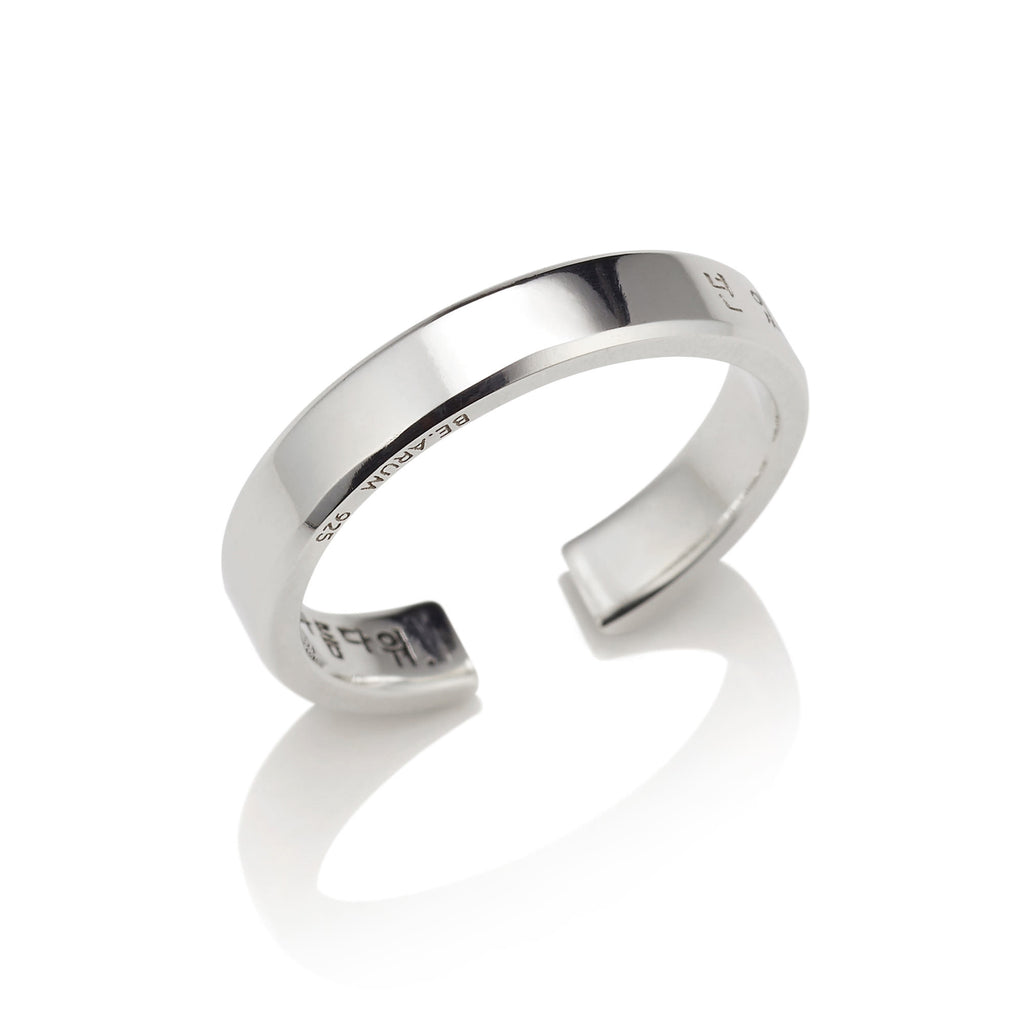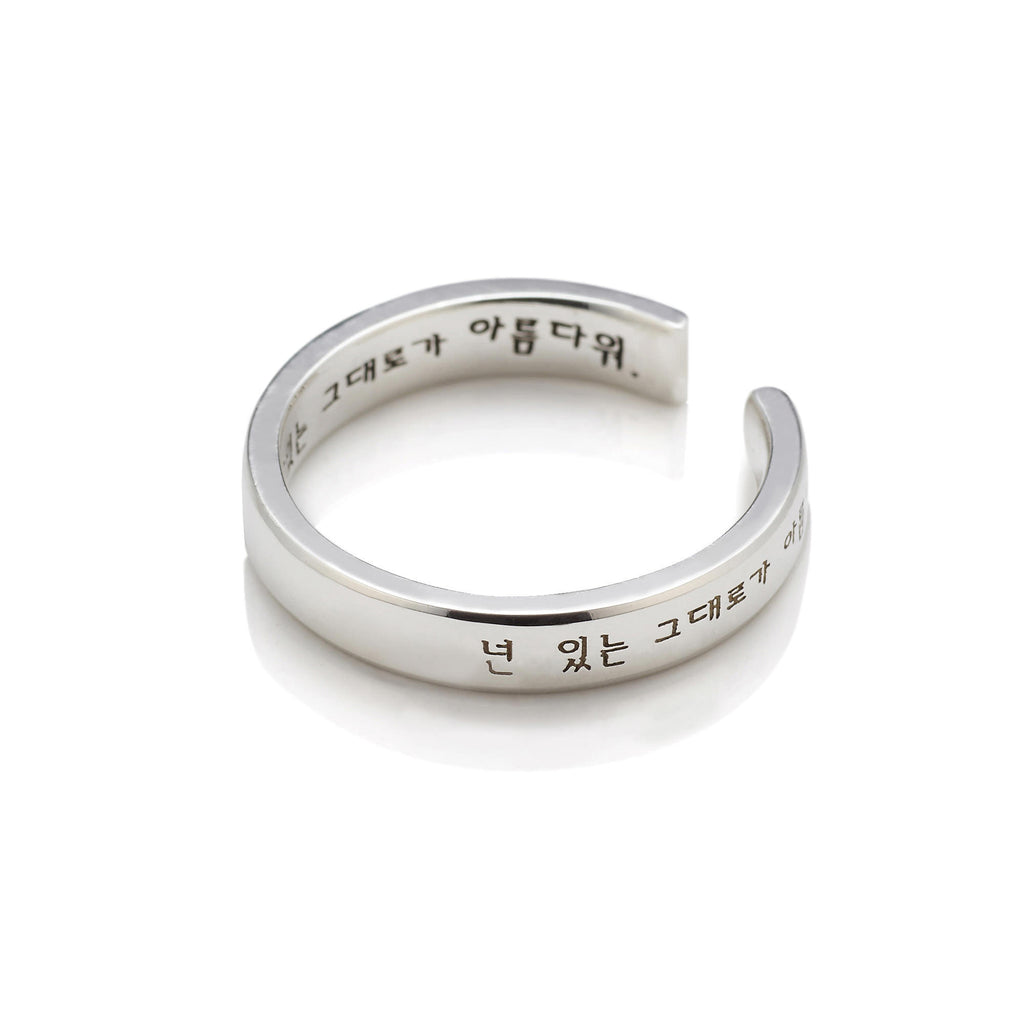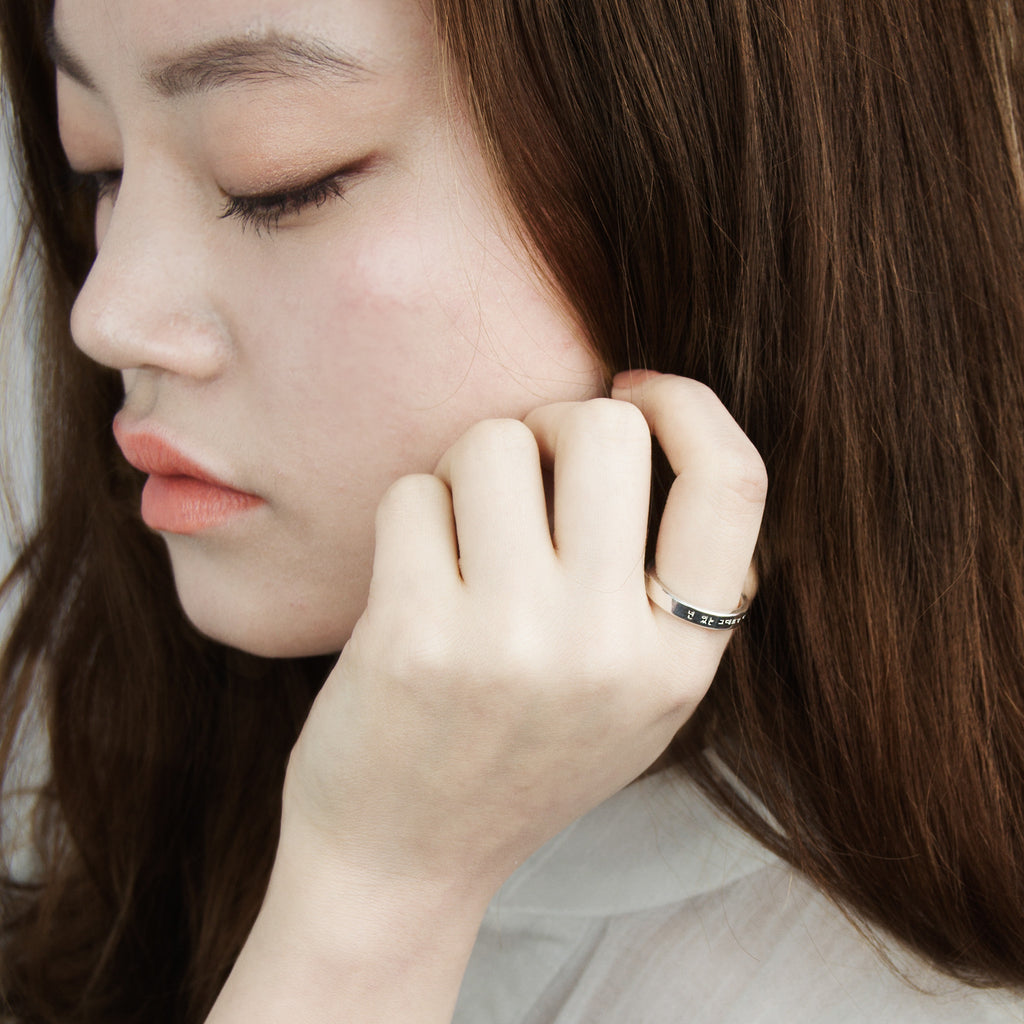 You are beautiful as you are Ring
$62.00 USD
This minimal sterling silver ring reflects the meaning of 아름다워 - being harmoniously beautiful - through its minimal yet contrasting design and use of opposite colors. The engraving "넌 있는 그대로가 아름다워," also serves as a reminder to the wearer that they are beautiful as they are. 
The ring reflects our understanding of "아름다워" and shows the harmony & balance between inner and outer beauty. Both sides of the ring are engraved with a touching phrase "넌 있는 그대로가 아름다워," ("You are beautiful as you are.") with a deeper engraving on the inside and a shinier engraving on the outside. By using contrasting colors engraved on opposite sides, the ring shines bright on the outside and resonates deep on the inside illustrating the meaning of "아름다워." 
The gap in the ring is not only functional but also illustrates what we express as an illusional divide between inner and outer beauty. While the gap in the ring may seem like a dividing line between what is "inside" and "outside," in reality, the ring is connected and one whole thing thus being harmoniously beautiful. Something that we at BE.ARUM wish to express today as "아름다워" is focused on the harmony of being beautiful. 
The ring is symbolic and expresses the concept of "아름다워," yet is designed to be minimal and easy for the wearer to wear everyday as a reminder of being "아름다워."
Materials: Sterling Silver
Sizes: Small (10-12 Asia Size | 5 1/2-6 1/4 US Size)
           Large (13-15 Asia Size | 6 1/2-7 1/2 US Size)
           *Sizes are rough estimates, the ring is adjustable by 1 or 2 sizes. 
Ring size guide